EXPLORE THE POSSIBILITIES
The evolution of vehicle performance engineering

in the electrical age
New technology needs new processes
The transition to autonomous and electric vehicles creates new challenges for the automotive industry. In the past, manufacturers have been used to developing two or three new models each year. Now, to keep up with growing demand and remain competitive in the age of electrification, companies such as Toyota aim to develop thirty new electric vehicle models by 2030.
An electric motor is much simpler than a combustion engine in most respects. There are far fewer moving parts, and you just need to combine a motor with a battery and an inverter, and you're ready to go.
But to improve the efficiency and performance of electric vehicles, manufacturers now put the inverter, motor, and gearbox all into one container. This means engineers from several different specialisms who previously worked very separately now have to come together to ensure their components complement each other perfectly. First, you have the electronics, electromagnetic, and mechanical engineers, and then you have software engineers working on the controls for all the components.
So how do you get all these people from different backgrounds and skill sets working together to optimize vehicle performance and keep up with the challenge of developing many more models than before?
SAE International recently hosted a webinar with this in mind. Three Siemens experts got together to explain how the vehicle development process is being transformed to make it fit for the future:
They answered questions from the audience such as:
How is the role of simulation evolving in the trend of model-based systems engineering (MBSE)?

How can businesses integrate with their existing toolset, and how will their development process transform over the coming years?

How can CAD data be shared with simulation?

What are the simplest and most complex subsystems to develop?

Can Simcenter use real-world driver usage feedback to validate testing models and aid development?

Will governing bodies such as NHTSA or FAA encourage or facilitate a move to MBSE tools?
Collaboration and integration
After the webinar, I caught up with Steven Dom to learn more about what was discussed and how Siemens is helping manufacturers meet the new challenges of autonomous and electric vehicle performance engineering.
He explained how simulation is enabling the evolution of vehicle design and allowing a more integrated view of vehicle development from the earliest stages:
"Typically, the development would diverge into different areas of engineering and only come together at certain milestones during a project. But that isn't the optimal way to work, and when you need to develop more models in a shorter timeframe, it's just too inefficient. You need to think in a more integrated way where everyone on a project can see what others are doing at the same time."
In the webinar, he gives specific examples of where isolated working leads to lots of redesign and delays that collaboration can avoid at an earlier stage. And collaboration is one of the great strengths of the Simcenter toolset – bringing specialists together to work on a model that delivers optimum performance from each element of the vehicle. The webinar includes detailed slides showing how different specialists can see exactly what others are working on and, as Steven puts it, 'piggyback' on the results of each other.
Interested in more examples of this? Check out Lionel Broglia's blog.
The Pandora EV concept vehicle.
Image provided by SAE International
Modular design and frontloaded simulation
McKinsey has reported extensively on the challenges of improving profitability in electric vehicles, and Steven says this is due to development processes not yet having evolved enough.
"They need to build a native and modular electric vehicle platform," he says. "I call it the Lego blocks principle – if you can build from predefined blocks, it's much easier and quicker than developing from scratch each time. Combine this with frontloading your simulations so you can make as many decisions as early as possible in the design process, and not only will the finished product be better, but it will also be cheaper and take less time to develop."
He goes on to explain how model-based system engineering (MBSE) is essential for successful vehicle performance engineering. In the webinar, Fred Ross also gives a detailed example of how Siemens are using collaboration tools to develop a concept vehicle.
The latest Simcenter tools have improved physics and workflow, making the development of systems such as battery cooling even easier than before.
Bringing simulation and testing closer together
It's not all about simulation, though. Steven is keen to stress that a key element in improving vehicle performance engineering is the relationship between simulation and testing. "In the past, we'd use a simulation model to help define the layout of sensors on a test vehicle. Now we're bringing testing and simulation into the same environment and running them together." In the webinar, he explains how this gives much more accurate results than either on their own by allowing for the analysis of elements that previously wasn't possible.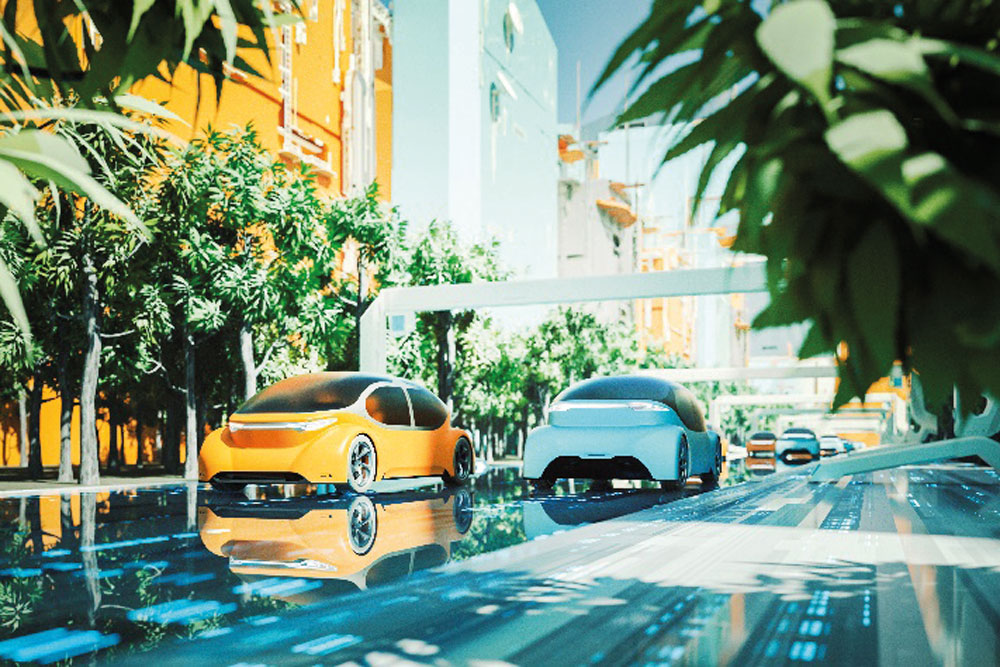 Image provided by SAE International
The future is artificial (intelligence)
Artificial intelligence (AI) also has a crucial role in the development process. "Using virtual sensors, we can train a neural network using AI to learn how to extract the same data from a much simpler set of sensors than the complex, expensive ones previously used," Steven says. "This means you can achieve the results with less money and time spent on testing instrumentation."
And of course, another aspect of modern electric vehicles is autonomous driving. At some point in the future, the human element of driving will be removed completely, and Steven explains that AI is used in this area too. "The perception and control algorithms use extensive AI. It's a combination of creating your environment via testing and simulation and then using AI to validate different scenarios as fast as possible to come up with the best design."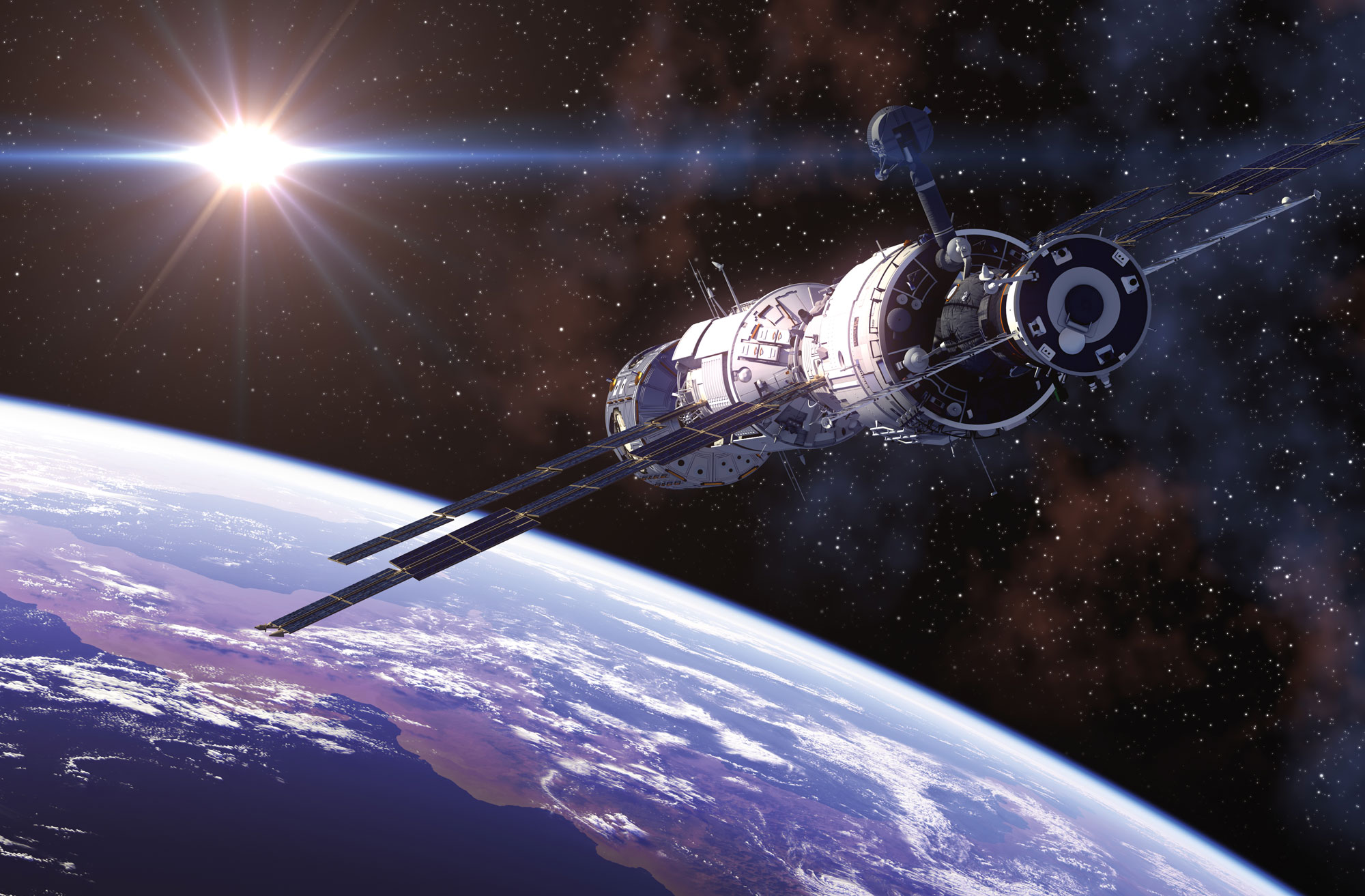 Image provided by SAE International
From the first space rockets to 21st century vehicles
It is fascinating to see how the automotive industry is adapting to meet electrification challenges. Modern technology allows manufacturers to improve their processes to design and develop future vehicles.
The theory behind it is not as new as you might think, though. "You can trace model-based system engineering back to NASA and the early days of the space program," Steven says. "Hundreds, maybe thousands of people had to collaborate to build safe and reliable rockets to get astronauts into space and to the moon and back. They used a form of MBSE then. So, the idea isn't new, but we have better tools now that have allowed us to bring it to the automotive industry in the last decade."
Watch the webinar now for the answers to all the questions posed and a detailed explanation of the role Simcenter is playing in the evolution of the automotive industry.